It felt like we'd never get here, but now we're in the heart of summer and loving it! Whether you're spending time lounging in your backyard pool, enjoying a summertime barbeque, or heading out on a much-needed vacation, remember that you aren't the only one who needs an occasional break from summer's heat.
The sometimes extreme hot and dry summer conditions can also be rough on lots of crawling, flying, and tunneling pests, many of whom are especially active right now. To escape the sun's rays and seek shelter they could try to get into your temperature-controlled home. But you can take some simple steps to make sure that pests like ants, wasps, hornets, mice, and yellow jackets stay out in nature, where they belong.
Let's break things down and get into some basic DOs and DON'Ts.
WHAT YOU CAN DO:
Check for gaps:

If you're seeing faulty weather-stripping around windows and doors or loose mortar around the foundation or in other areas, take the time to repair or replace.

Eliminate food sources:

Regularly wipe down kitchen counters, be sure to store food in sealed containers in your pantry or cupboards, and promptly dispose of overripe produce.

Keep things dry:

Get rid of any standing water to limit insects' reproduction and eliminate a key water source for pests.

Maintain landscaping:

Keep plants trimmed and maintained, especially if they're close to the home or another building.

Clear out clutter:

A clean, open area helps to remove hiding places for pests.

Watch waterflow:

Ensure that rainwater runs away from the house, keeping things dryer and less inviting to pests.

Increase ventilation:

Basements, attics, and crawl spaces are prime areas for pest invasion but a dry space with good airflow can help to turn them away.
Those general suggestions can go far to keep pests at bay. Now check out a few more specific tips if you want to keep wasps, yellow jackets, mice, and ants out of your home this summer.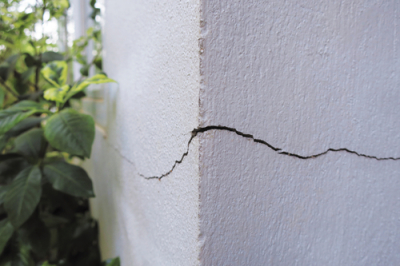 THINGS TO AVOID:
If you have pets, keep their feeding area clean – don't leave food in bowls for extended periods of time.

Keep trash contained – don't let it build up.

Clean up the kitchen and any dirty dishes regularly – don't let them sit.

Keep firewood and building materials away from your home's exterior – don't stack things against the house.

Be attentive to even very small cracks or openings around your home's exterior – don't ignore these entry points.

Note where sprinklers spray and adjust if needed – don't let them spray directly toward your home's foundation.

Run a humidifier or fan to improve circulation – don't allow excess moisture to accumulate.
If you noticed, there are some common themes running through all of the above tips and suggestions: 1) don't give pests a home, and 2) don't give pests a free meal. Keep these fundamental dos and don'ts in mind and hopefully you'll enjoy a low- or no-pest summer season.
But sometimes, even despite your best efforts, a determined pest community can move in and cause an infestation. At that point it's time to get a professional's knowing eyes on the situation. It can be dangerous and ultimately inefficient to try and handle a serious pest problem on your own. So if pests gain the upper hand and you're battling wasps, yellow jackets, or hornets in your home or elsewhere on your property, don't get overwhelmed or risk injury or property damage. Instead, call your Cleveland pest control professionals. Get in touch with Cleveland Bee Removal today to schedule a consultation!